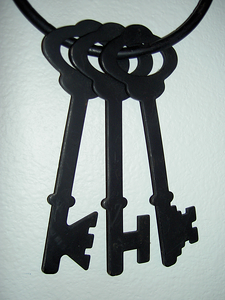 With the SAT on your horizon, you're starting to study about what you need to know for each section of the test. Once you start studying for the English portion, you'll need to pay special attention to study skills that will help you succeed in this area.

The reading and writing sections of the SAT can seem difficult at first, but with the right preparation and study tips, you'll be able to approach them with confidence. Follow this English guide for SAT study preparation to get you started.

Know the level of difficulty for the questions.

All SAT questions can be placed into one of three levels of difficulty: easy, medium, and hard. You're usually given the easy questions first, then the medium, then the hard. The writing section of the SAT will follow this approach when you're answering questions that help improve sentences, paragraphs, and sentence errors.

However, the reading section of the SAT doesn't follow the difficulty levels. None of the questions you're given will increase in difficulty (or decrease, for that matter). The questions will instead focus on the logic and message of the passage you just read, so don't be fooled into thinking as you work through the questions that they should be getting harder for you!

Pay attention to specifics.

A lot of English is about being careful with your words and writing, and it's no different on the SAT. When you're working on the reading portion of the SAT and you're confused about a question, remember to look for things like:

- subject-verb agreement
- pronoun problems
- key words and phrases
- surrounding context
- related words/meanings

Keeping all these grammatical and structural keys in mind will help you better eliminate answers that are wrong.

Also, when you're taking the writing portion, remember to keep your essay clear and flowing. Use strong verbs to explain your meaning, and avoid putting in unnecessary words. And if you need to give any examples, don't ramble on; instead, think of one specific example that supports your position, and write that only. Less is more in the writing section!

Manage your time wisely.

Out of all the tips in this English guide for SAT, this is likely the most important one. You may know all the information you need for the reading and writing portions of the SAT, but none of it matters if you don't learn how to properly use the time you have to take the test.

When you're taking the reading section of the SAT, you should focus on the sentence completion questions first because they usually take the least amount of time to do. That will leave you more time for everything else. And when you're on the writing portion of the SAT, make sure you measure out enough time for you to complete your essay so you're not scrambling to finish at the end.
Hopefully this English guide for SAT has given you some tactics and tips to help you succeed on these two sections of the SAT. Make sure to practice beforehand, and always look for more support and tips if you need it!
Frank McWilliams
Since joining Method Test Prep in 2005, Frank has helped hundreds of schools raise their students' ACT and SAT scores. He has worked with private, public, charter, international, & online schools to provide affordable, high quality, and easy to use ACT & SAT prep. Frank understands the challenges that educators face, from time constraints to budget concerns, & works diligently to meet their needs.